EBOOK
A Flexible VoIP Solution Built
for Agencies of All Sizes
Celrado is an affordable and reliable VoIP communication solution designed specifically with the needs of transit agencies in mind. If you're seeking to replace an aging Land Mobile Radio system or supplement your existing communications infrastructure, Celrado has the flexibility to suit a variety of use cases. Our CAD-agnostic VoIP solution works whether you're already established within the Clever Devices ITS ecosystem, utilize an alternative CAD/AVL provider, or have no CAD/AVL system. There's a Celrado solution that's right for any agency.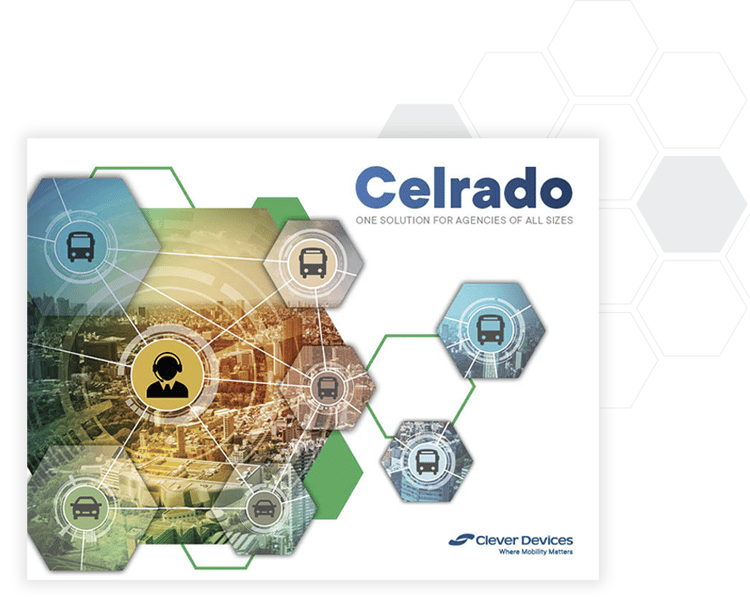 A VIABLE ALTERNATIVE TO LAND MOBILE RADIO NETWORKS
The Unlimited Benefits of IP-Based Communications

Reduced Costs
When you use the public broadband network, in addition to saving the capital expense costs associated with the procurement and deployment of a costly LMR network, you can also eliminate or re-deploy the resources dedicated to maintaining it.

Quick Deployment
With no network to build and manage, you're up and running quickly with minimal disruptions. Leverage the console equipment and handsets you likely already own for a seamless transition for your operators and dispatchers.

Reliability
Today's networks have come a long way. Available 4G and 5G networks can handle your voice and data requirements without interruption. The responsibility of ensuring uptime and reliability moves off your agency's plate.

Never Obsolete
Unlike closed private networks, mobile broadband networks are continuously being enhanced and supported, and they will not become obsolete. Say goodbye to the revolving door of outdated communications technology.
CUSTOMER SUCCESS STORIES
Celrado is a communication solution agencies of all sizes can depend on.
VIDEO TESTIMONIAL
Operating at five nines availability and outpacing outdated LMR at AC Transit
AC Transit, a leader in transportation technology and California's 3rd largest bus system, discusses the benefits of transitioning from a traditional LMR (land mobile radio) system to Clever Devices' Celrado.
WATCH THE VIDEO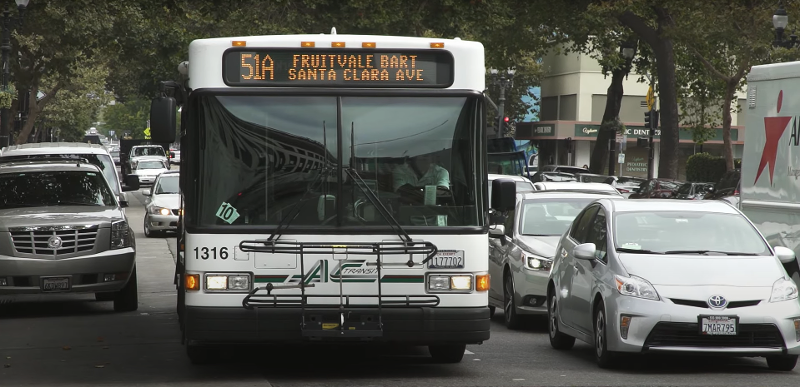 CASE STUDY
Flexible Solutions, Quick Response Times Play a
Key Role in Restoring Communications
at Lower Hudson Transit Link
When LHTL switched to the Celrado Dispatch Console, not only did they experience an increase in quality and ease of use of the software compared with a prior solution, but they also gained a trusted partner in Clever Devices.
READ MORE
CLEVER CONVERSATION
"We needed a reliable and proven solution, which is why we selected
Clever Devices."
When Community Transit needed to replace their aging Land-Mobile Radio system with an affordable communication solution that would integrate with their existing CAD/AVL solution, they turned to Clever Devices.
Join us for a Clever Conversation with De Tapia, Deputy Director of IT for Community Transit.
WATCH THE VIDEO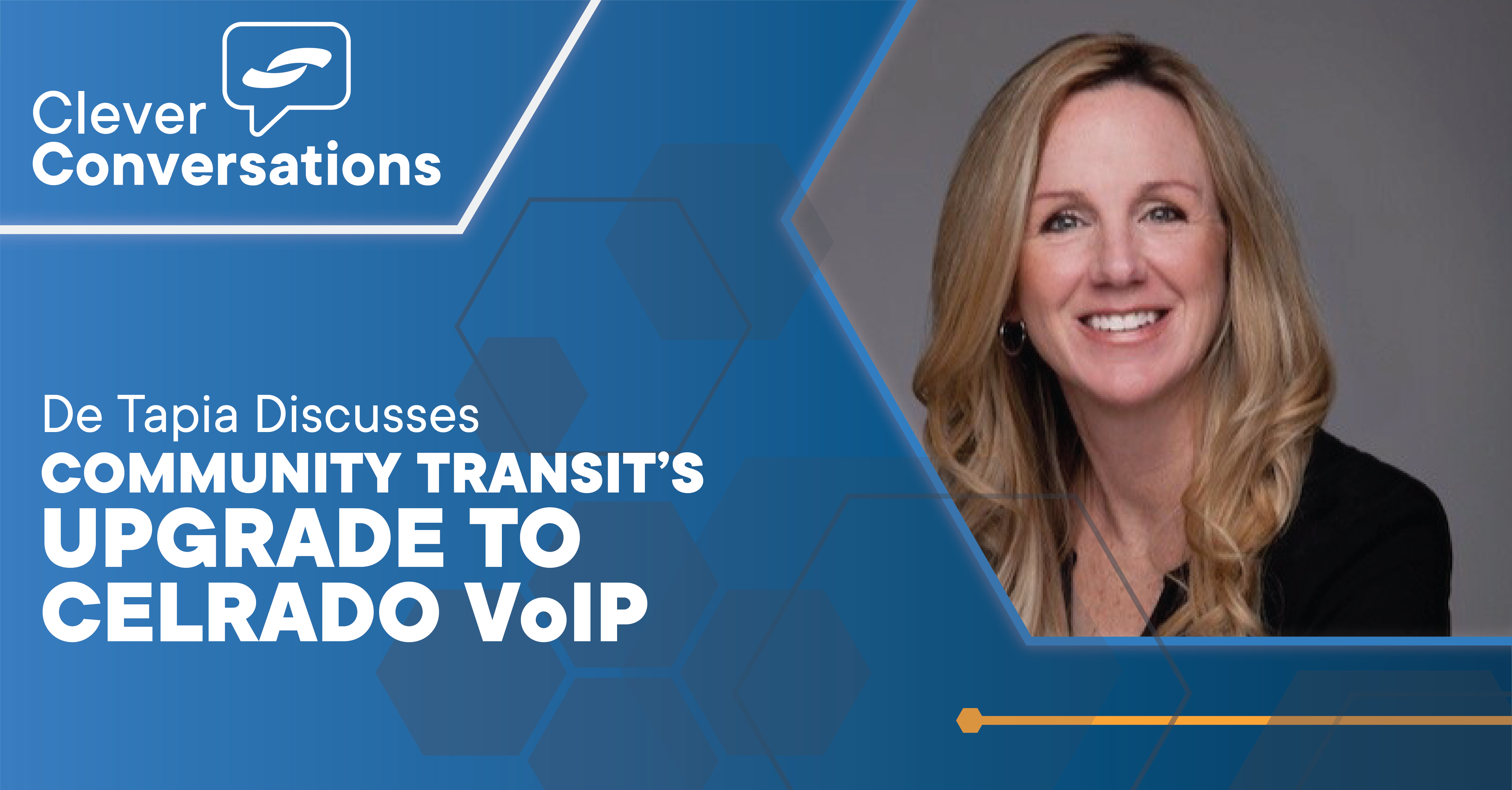 Schedule a Personalized Demo of Celrado with a Clever Devices Product Expert