EBOOK
Why Choose Clever Devices?
Clever Devices partners with agencies like yours to design solutions for your real-world transit problems. Whether you need an integrated ITS solution all at once or prefer to add technology in phases, we've designed our solutions to be modular so that you can build your ITS ecosystem as funding allows.
Download our CleverCAD eBook to learn more about the core of our automated transit management solutions.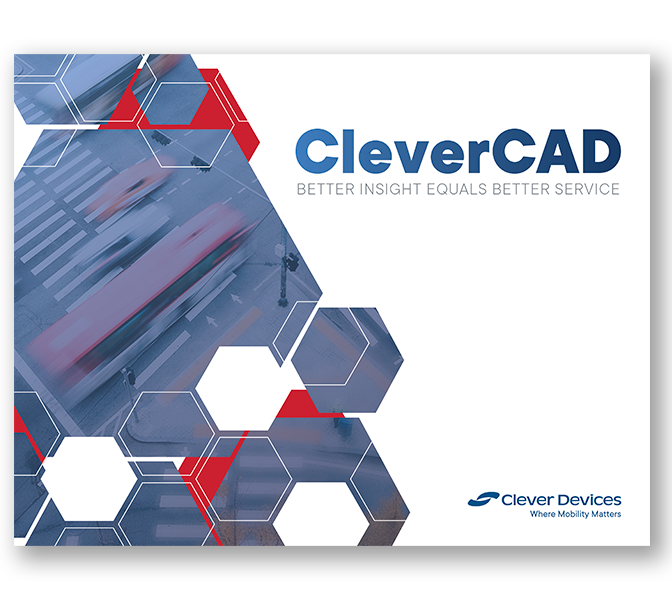 CUSTOMER CASE STUDY
Why Do Top Agencies Choose Clever Devices?
When AC Transit in Oakland, CA, needed to update its private radio system, they were ready to spend over $10 million to join a local radio consortium. Together, we created Celrado, an feature-rich, enhanced VoIP solution at a fraction of the cost.
Watch the video below to learn how AC Transit and Clever Devices worked together to develop our transit-focused VoIP solution, Celrado.

WATCH THE VIDEO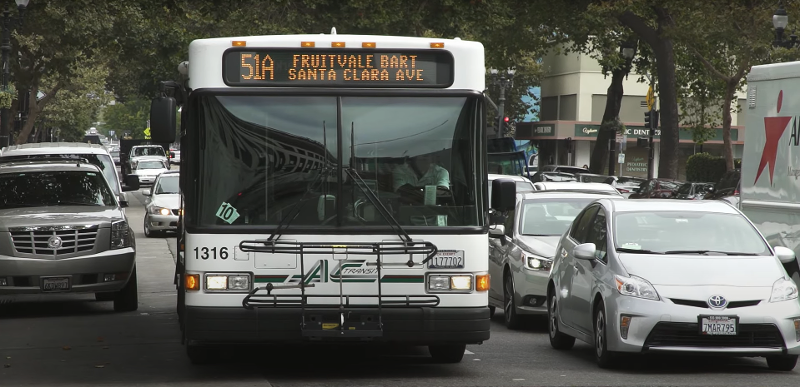 BLOG
Big Games Mean Big Disruptions
Large-scale sporting events represent tremendous challenges for public transit agencies. Pull everything off, and nobody will notice; however, if something goes wrong, agencies risk the wrath of angry riders and the sting of negative press.
HOW DO YOU MANAGE BIG DISRUPTIONS?
BLOG
Transit Resiliency in the Face of Climate Change
Whether it's catastrophic flooding, massive snowstorms, or devastating wildfires, transit agencies need to embrace a culture of resiliency and be prepared to respond to disruptions on the fly when their riders rely on them most.
IS YOUR TRANSIT AGENCY RESILIENT?
ON-DEMAND PRODUCT DEMONSTRATION
Disruptions happen. React in real-time within CleverCAD.
It happens every day. You publish a schedule, and some service disruption occurs that requires you to adjust it. Sometimes it is something big such as a major weather event, a water main break, or a pandemic. But more often, it's road congestion or a traffic accident that keeps your vehicles off schedule. While you cannot control these unexpected circumstances, you can control how you react to them.
The Disruption Management Module for CleverCAD reduces the manual nature of the actions taken when a disruption happens and ensures that all systems get updated at the same time. Clever Devices product expert Kaleigh Pizzirusso demonstrates the practical applications for our Disruption Management module within CleverCAD.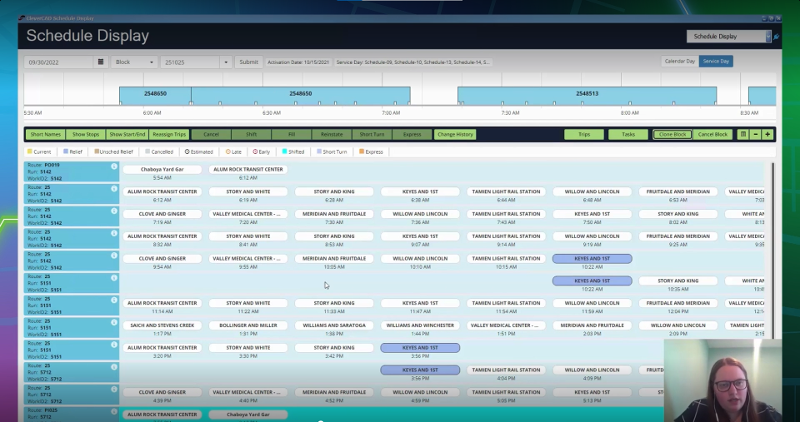 Watch the Disruption Management Demo On Demand