EBOOK
CleverInsights
Ridership Reporting Made Easy
Sorting through the enormous amount of raw data your passenger counters produce and ensuring its accuracy can be daunting without the right tools. CleverInsights makes ridership reporting more straightforward than ever. Whether you're an executive needing to monitor high-level Key Performance Indicators (KPIs) or a power user generating detailed reports, CleverInsights gives you all the tools to clean, validate, visualize, and report on your ridership levels to make data-driven decisions, improve your service, and exceed your passenger's expectations.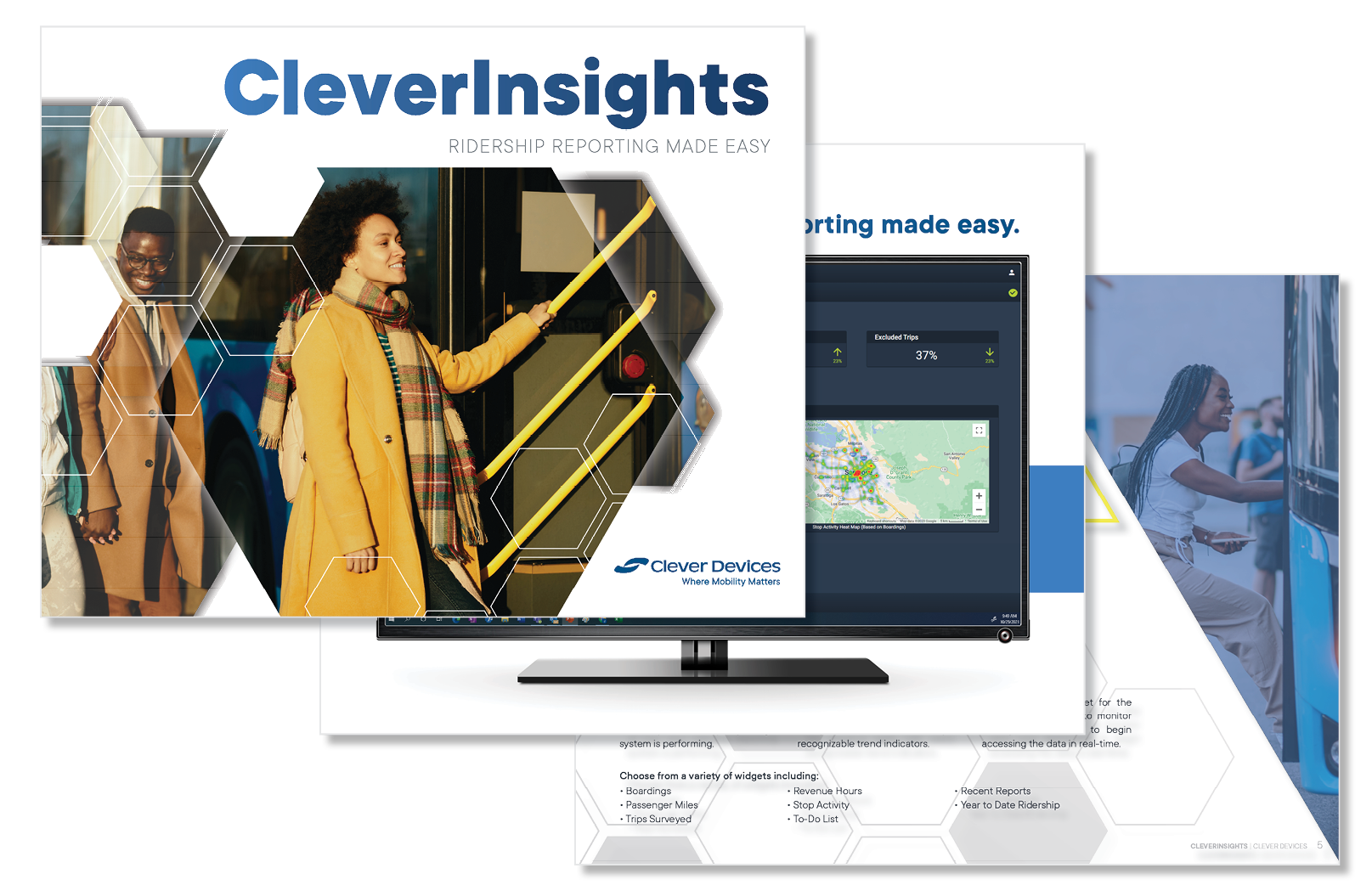 ROBUST REPORTING WITH A USER-FRIENDLY FACE
Built with Agencies in Mind
We created CleverInsights, our new ridership solution, to ease many of the difficulties found within our previous ridership solution, Ridecheck+. However, we didn't lose any of the robust report creation, the powerful NTD reporting, and the configurable data rules Ridecheck+ was known for.
Instead, we used all our ridership reporting knowledge and insight from agencies like yours to create a powerful solution that is versatile and easy to use. CleverInsights allows for quickly customizable reports with completely transparent data processing rules, all in an updated UI with a faster processing experience.
ANIMATED VIDEO
Powerful. Customizable. Intuitive.
CleverInsights is an easy-to-navigate, intuitive ridership reporting solution that allows you to quickly view your most important KPIs and easily recognize trend indicators with our customizable dashboards. All the information you need for accurate ridership reporting is available right at your fingertips.